Yocto is a lightweight and hyper-fast theme that is built for professional writers, bloggers and content marketers. It's also 100% Gutenberg ready.
Installation
In your admin panel, go to Appearance -> Themes and click the 'Add New' button.
Type in 'Yocto' in the search form and press the 'Enter' key on your keyboard .
Click on the 'Activate' button to use your new theme right away.
Navigate to Appearance > Customize in your admin panel and customize to taste.
Quick specs
The main column width is 726px wide, however the full-width Gutenberg images can be 950px wide.
The sidebar column width is up to 344px wide.
The recommended Featured Image size is 760px wide by 380px high.
Custom Colors
Yocto includes four color options – the default yellow color scheme and green, red and light blue schemes. Colors can be changed
To explore all the color options available, navigate to Customizer > Colors
Widgets
Yocto includes a footer widget area, where you can add widgets below the site's content.
The blog index, archive, search, and single blog posts also include a sidebar widget area. The content will appear in one column (left-hand side), and the widgets in the other (right-hand side).
Simply go to Appearance > Widgets to add widgets of your choice.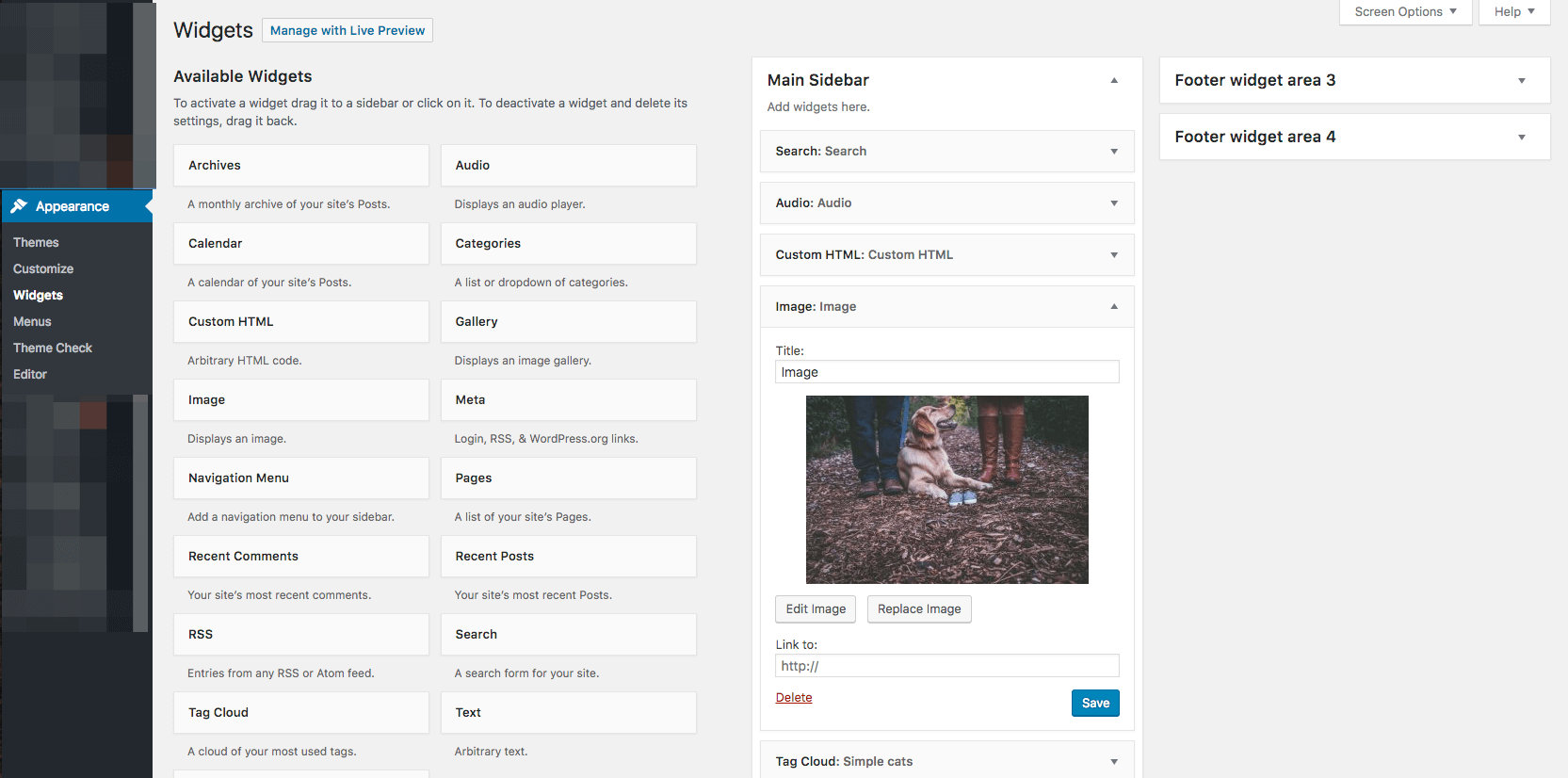 Link: Read more about WordPress widgets
Using with Gutenberg
Yocto is 100% Gutenberg ready. To use new default WordPress editor simply go to Plugins > Add new section and type in 'Gutenberg'. Right after you install and activate the plugin you are ready to create your blocks.
Translation ready
Yocto is translation ready, just place your theme language files in /languages folder. Alternatively, you can use Loco Translate plugin that provides in-browser editing for WordPress translation files. 
Please visit the following links to learn more about translating WordPress themes:
https://make.wordpress.org/polyglots/teams/
https://developer.wordpress.org/themes/functionality/localization/
https://developer.wordpress.org/reference/functions/load_theme_textdomain/
Support 
Yocto is a free WordPress theme, so you can get a community help on the forum that is dedicated to the theme.